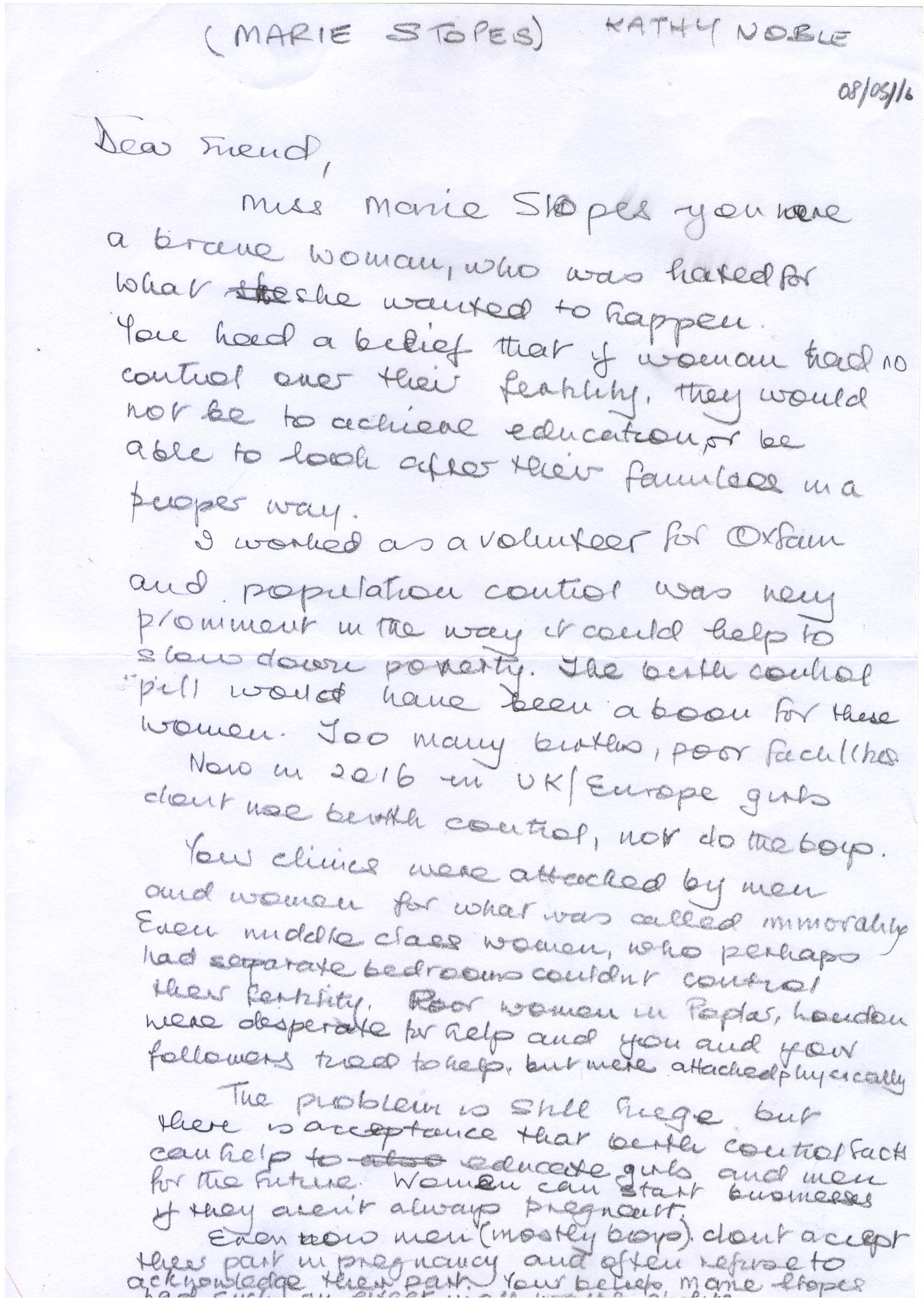 Transcript
Dear Friend,
Miss Marie Stopes you were a brave woman, who was hated for what she wanted to happen. You had a belief that if woman had no control over their fertility, they would not be to achieve education, or be able to look after their families in a proper way.
I worked as a volunteer for Oxfam and population control was very prominent in the way it could help to slow down poverty. The birth control pill would have been a boon for these women. Too many births, poor facilities.
Now in 2016 in UK/Europe girls don't use birth control, nor do the boys. Your clinics were attacked by men and women for what was called immorality, even middle-class women who perhaps had separate bedrooms couldn't control their fertility. Poor women in Poplar, London, were desperate for help and you and your followers tried to help, but were attacked physically.
The problem is still huge but there is acceptance that birth control facts can help to educated girls and men for the future. Women can start businesses if they aren't always pregnant.
Even now men (mostly boys) don't accept their part in pregnancy and often refuse to acknowledge their part. Your beliefs, Marie Stopes, had such an effect in all walks of life.