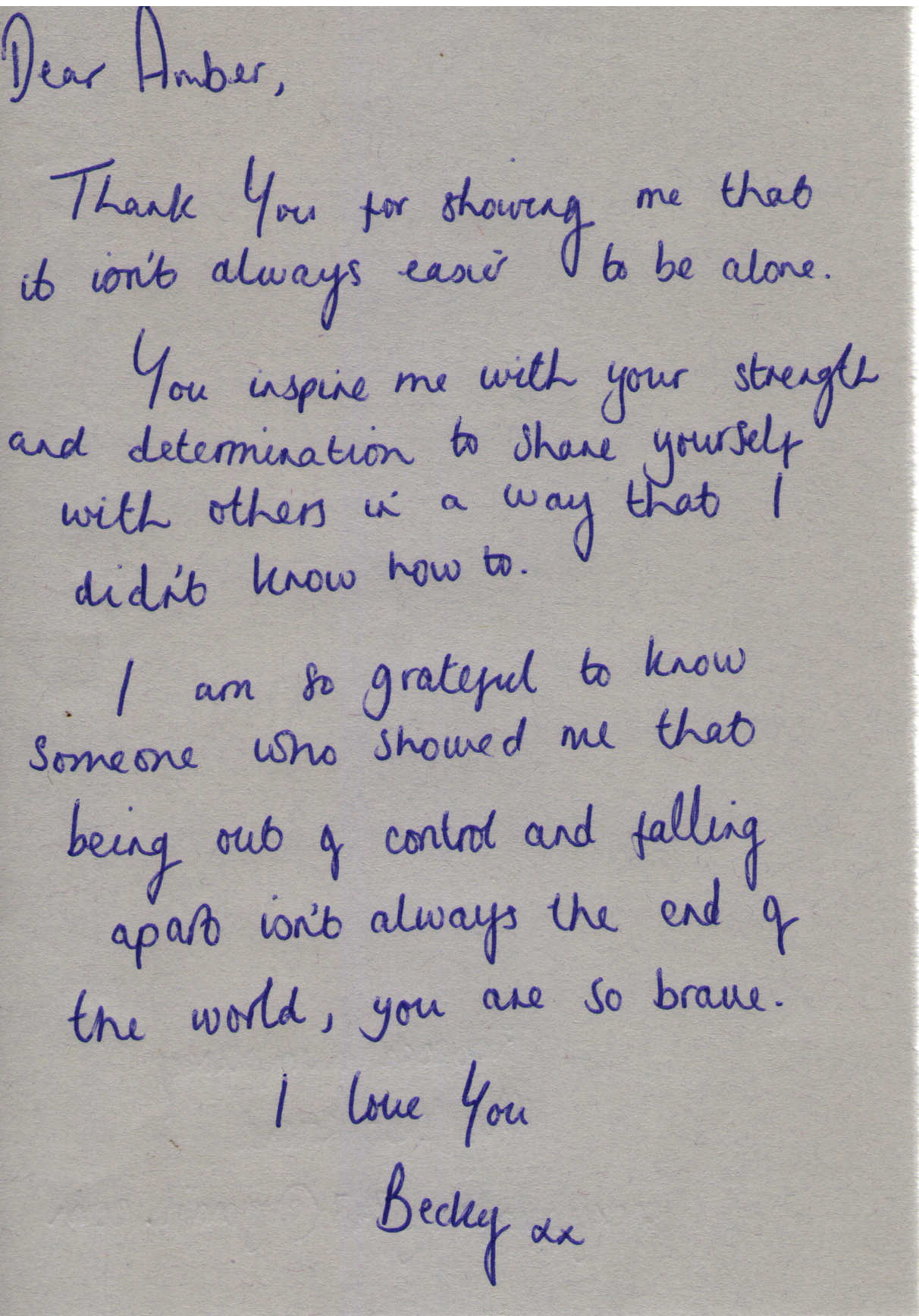 Transcript
Dear Amber,
Thank you for showing me that it's not always easier to be alone.
You inspire me with your struggle and determination to share yourself with others in a way that I didn't know how to.
I am so grateful to know someone who showed me that being out of control and falling apart isn't always the end of the world, you are so brave.
I love you
Becky xx